THE INTIMIDATING TIME AND MONEY CHALLENGE!
I start this Blog Post by quoting Earl Nightingale "
Learn to enjoy every minute of your life. Be happy now. Don't wait for something outside of yourself to make you happy in the future. Think how really precious is the time you have to spend, whether it's at work or with your family. Every minute should be enjoyed and savored."
Yes how well said and easier said than done. But when we come down to actually making use of our time and the available resources we are faced with one of the biggest challenges of mankind. Intimidating and challenging as it may look we often underestimate "TIME". This most powerful entity of the Universe is insurmountable and unconquerable. We have to humbly accept that the whole Universe is at its mercy and we are but a speck in the Universe.
No amount of wealth of the wealthiest of the wealthy people in this world, be they listed on the Forbes Richest Billionaires list or the any other list that tags them as one of the Richest can buy but one "Nano-Second" of this entity called "TIME". Nor one of the strongest men listed in the worlds strongest men list or the strongest cranes in the world or any engineering marvel be able to hold back one second of this entity of Life which has the whole Universe and life in its grip. It may be intimidating to accept at first thought , but give it some time of your thinking and it will make you a much more humble person.
There may be many scientific theories about Space - Time - Universe and how they are interlinked with one another but what we are going to look at in this post is only the importance of Time in our lives and how we can make best use of it.
Since we have already seen and experienced that no amount of your money or health can buy back even a second of that precious time that is ticking away, this is how to make the best of your time. Some simple but precious tips:
1. Manage your time to the "T" so to say. Schedule your days work in a simple 24 hour slot, prioritizing your every second to get the best out of it. We all know there are only 24 hours in a day but if we can fit in your work in every minute or rather second of those 24 hours you will feel as if you have multiplied those 24 hours to 48. Easier said than done but if done judiciously and prudently you will feel proud of yourselves.
THERE IS NO TIME FOR PROCRASTINATION!
2. Stop procrastinating totally. Yes it may be seem difficult, but procrastination leads to loss of valuable unproductive time. Instead it is better to spend some of those valuable moments to plan out your work, prioritize it, and set a plan of action to work on daily which will make your next day even more easier to work at and save more time. Make it a habit every day to review your days work and try to re-schedule or revamp your work schedule to squeeze in every bit of spare time you can extract from the day to give it a more constructive outlook and meaning. All those obstructive thoughts about "Not Sure" , "In the Future", "Later", "Someday", "Maybe Another Day" will only prolong your agony and growth. Take action "NOW" so begin doing it now!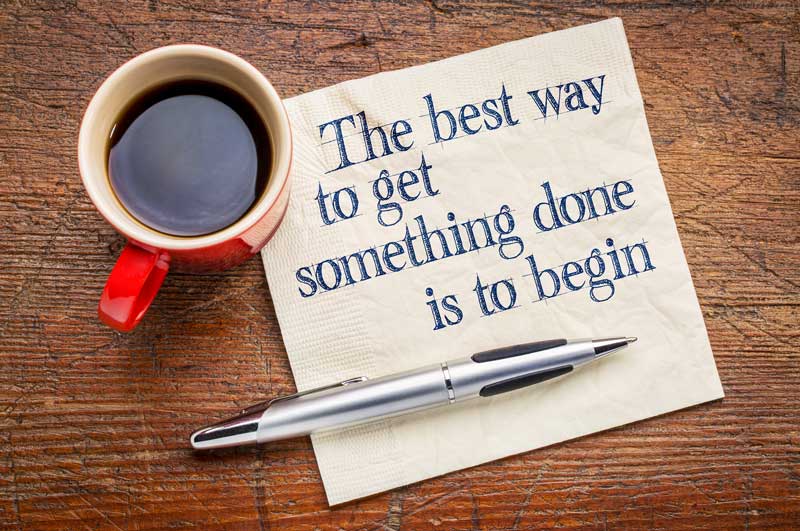 3. Simple time management tips can take you a long way. For example, knowing well that you have a busy day today, it is always advisable to get up a bit early so you are already controlling your time factor, finish each task with enthusiasm, and speed, eagerly looking forward to do the next thing, and concluding it on time. That gives you extra seconds head start for the day, and each head start adds to your available time leaving your much more relaxed and feeling fulfilled.
4. Proper work, time and facility management can keep you away from
Obsessive Compulsive Disorder more popularly known as OCD.
You might be repeating your actions owing to the anxiety and gain solace from those apprehensions by doing some rituals again and again then probably you are suffering from Obsessive Compulsive Disorder more popularly known as OCD or OCD spectrum in medical terms.Obsessive-compulsive disorder (OCD) is a potentially psychological disabling illness that traps people in endless cycles of repetitive thoughts and behaviours. The best way is to use your time to organize your habits, your space, your belongings, and your time in a way that you relax and make the best of life.
5. All the above habits can slowly and steadily make you take every second of your time from the day and give it a purposeful use. There is so much we can do just by managing time, and in the above tips I have highlighted only a few. As we go forward and you get more motivated by the ways you have yourself generated , even better ideas will come forth.
I can only conclude by expressing this wonderful line that sums it all up -
"
यह मत सोच के ज़िन्दगी में कितने पल है
ये सोच के हर पल में कितनी जिंदगी है"
WISHING YOU ALL THE BEST AND HAPPY TIME MANAGEMENT! GOD BLESS!